Bath Soak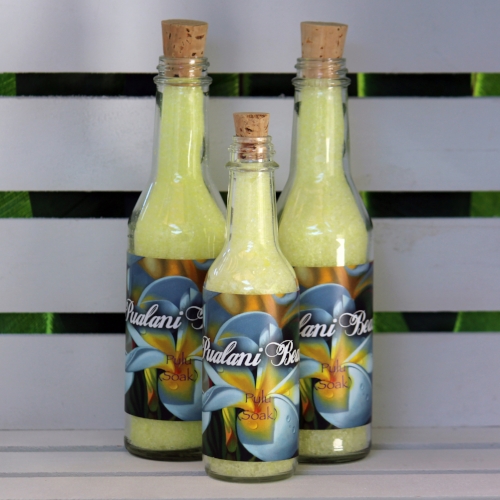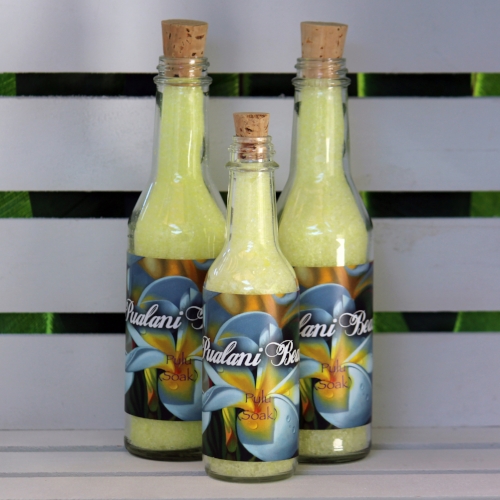 Bath Soak
Sizes available and pricing:
5 oz - $15
8 oz - $25
Scents available: Lilikoi Coconut, Mint mojito, Lilikoi, Plumeria, Gardenia, Tuberose, Pikake, Onaona Lani, Lavender
Color of bath salt will vary according to which scent you choose.
Why should you use our Pulu?
Organic Epsom Salts - Epsom salts have beneficial properties that are known to soothe the mind, body, and soul. Some of the many benefits that Epsom salts can provide are easing stress and relaxing the body, relieving pain and muscle cramps, helping muscles and nerves function properly, as well as helping to remove foot odor!
Natural Cane Sucrose (Sugar) from Maui - Naturally cleanses, exfoliates, and moisturizes
Natural Salt from Molokai - Assists in cleansing your body of toxins, stimulates the lymphatic system
Whipped Organic Cocos Nucifera (Coconut) Oil from Hawaii - Rich in anti-oxidants, penetrates the skin to replenish nourishing vitamins as well as moisture
Natural Tocopherol (Vitamin E) - Natural anti-aging oil, prevents the formation of wrinkles by blocking free radical damage, eliminates dull and dry skin, may assist in diminishing scars or stretch marks
Hawaiian Essential Oil/s - (if scent chosen)
Natural Mica Colorant
Made with Aloha~ To ensure that each of Pualani Beauty's products are Naturally Hawaiian, Naturally Beautiful, Naturally You
How to enjoy Pulu
In the bath: Pour 1-3 tablespoons of salts into into running water for a soothing bath that leaves your skin smooth and body relief from stress and stiffness.
For your wawae (feet): Fill up a shallow pan with warm water, and pour 1 tablespoon of salts into water for a relaxing soak for your tired wawae! Also great when combined with our wawae polish, which can help to exfoliate after your soak.
For your lima (hand): Fill up a shallow pan with warm water, and pour 1 tablespoon of salts into water for a smoothing and nourishing soak for your hardworking lima! Finish off your hand beauty treatment with our lima polish for extra exfoliation and moisture.
Organic colorant in pulu may fade over time if exposed to sunlight. This does not affect the quality or effectiveness of the pulu, just shake the bottle until the pulu loosens and enjoy!