Crackled Agate Turtle Essential oil bracelet - Lava beads - Agate - Essential Oil Bracelet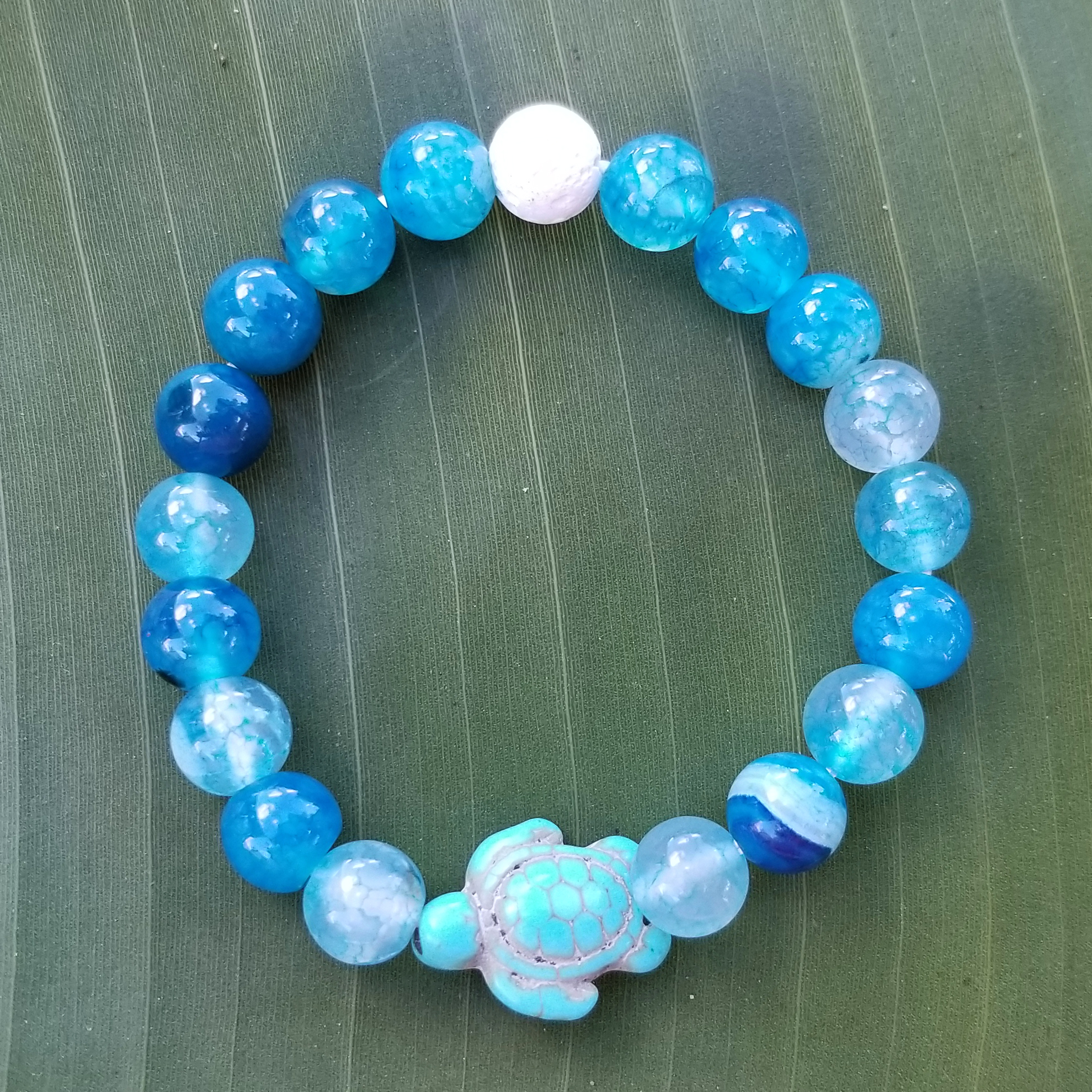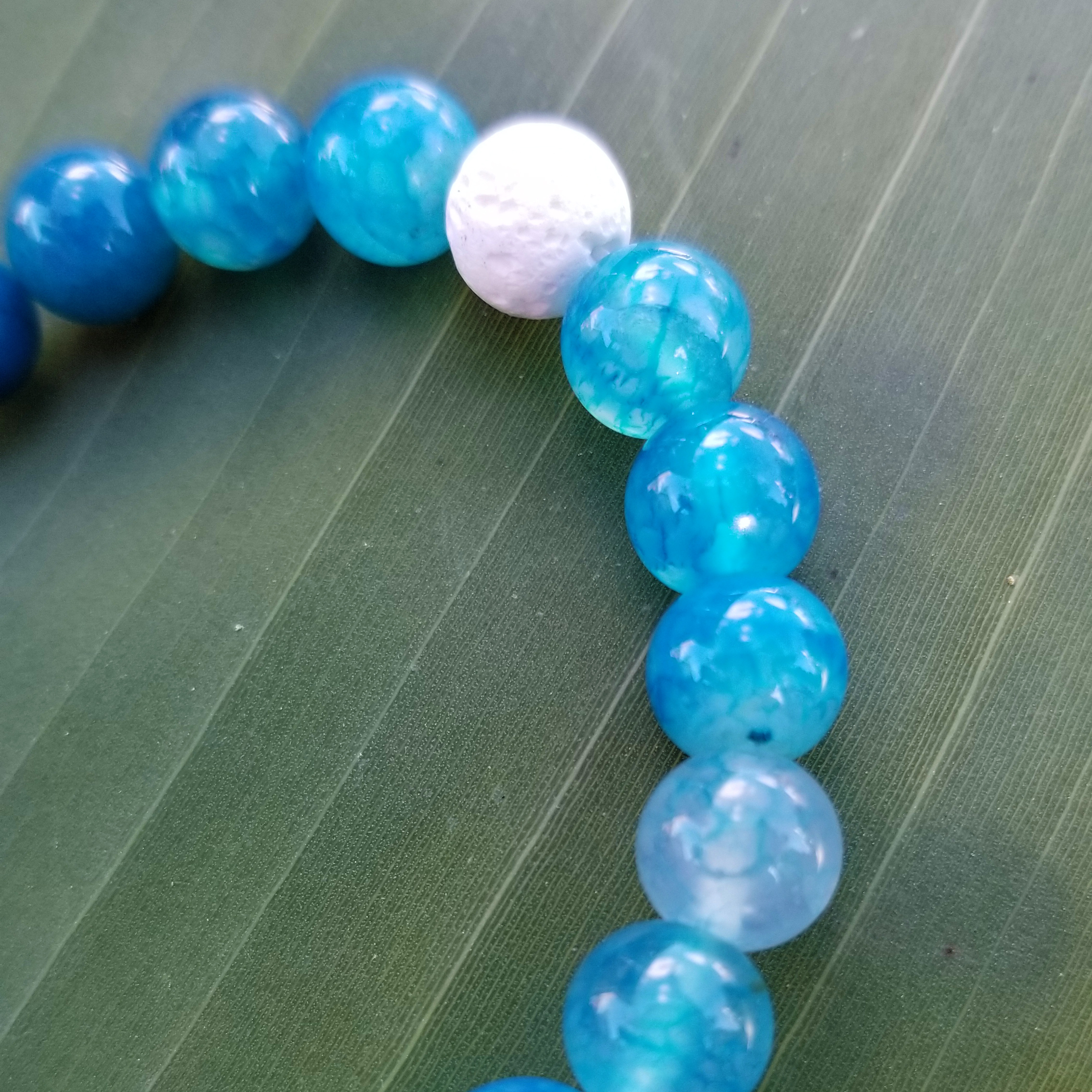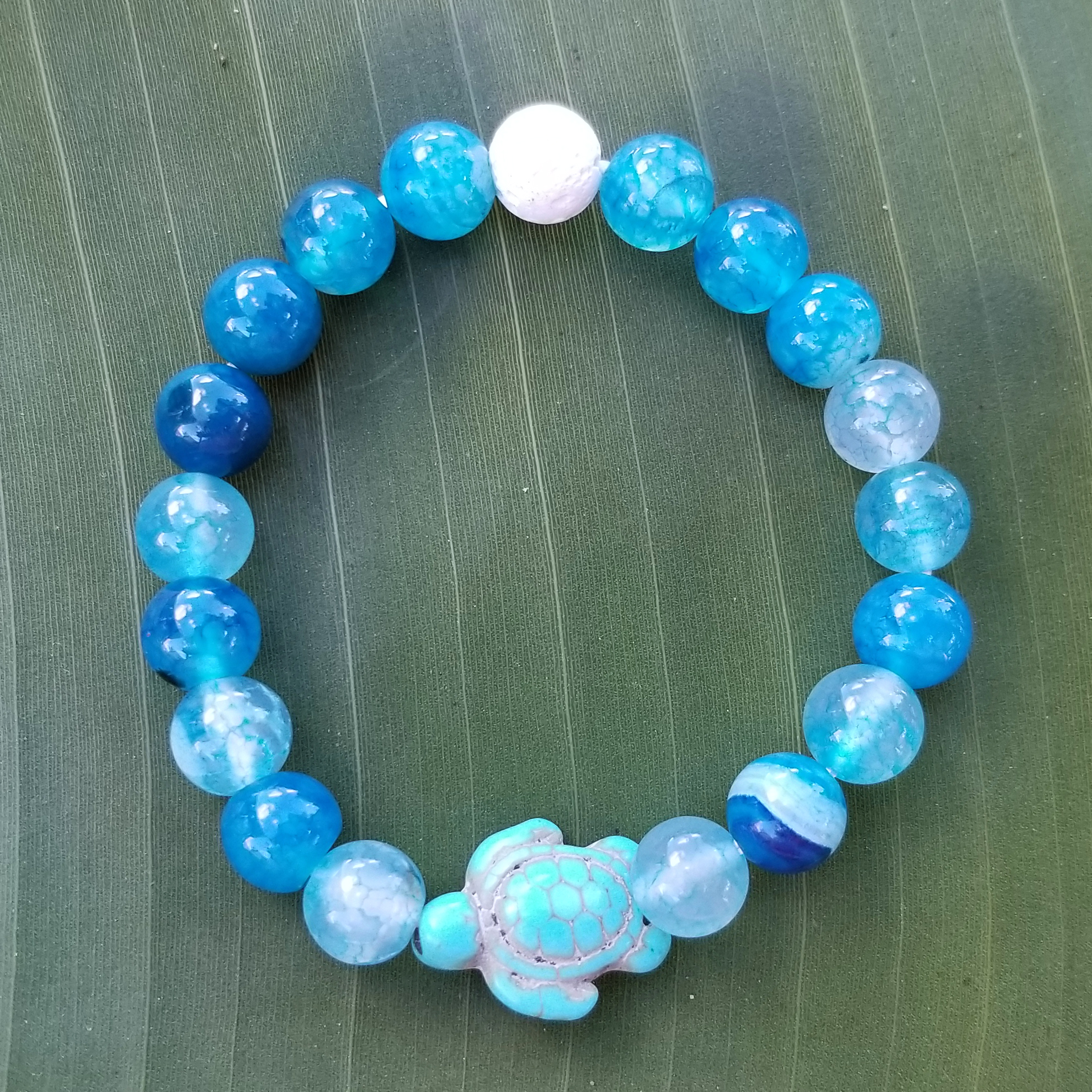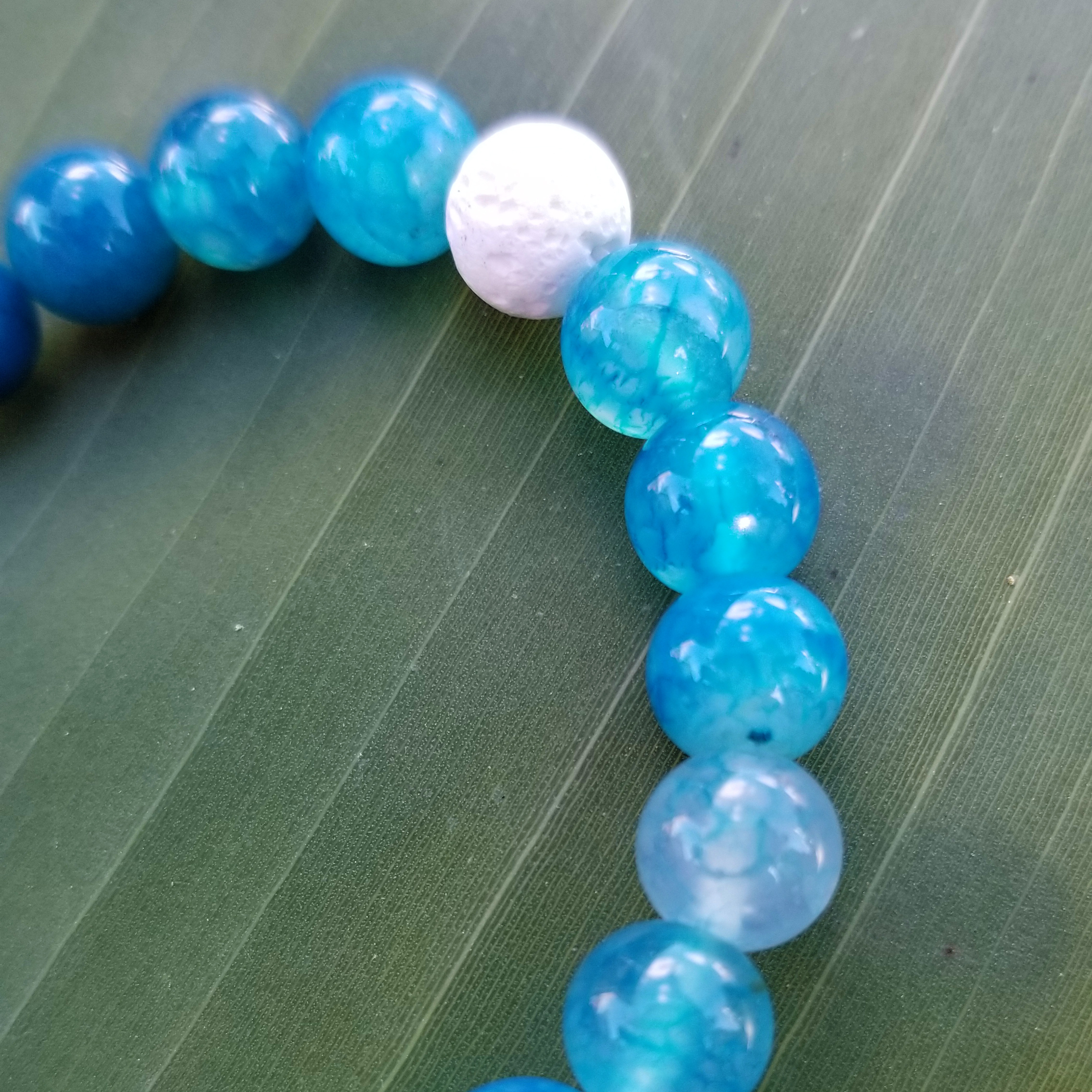 Crackled Agate Turtle Essential oil bracelet - Lava beads - Agate - Essential Oil Bracelet
Want to bring the Hawaiian smells of Pualani Beauty with you all day? Grab an essential oil bracelet with ethically sourced beads and stones that have individually unique benefits that will help you through the day.
Our lava stones (not sourced from the Hawaiian islands) will diffuse our moisturizing beauty oils and essential oils and bring you energy and healing as well.
This listing is for our 8mm crackled agate bead bracelet with 8mm black lava bead with an agate turtle on a stretch string.
Length of each bracelet comes as 7" standard. If you require shorter or longer, please make your request in the notes section at check out!
Turtle charm size: 0.5" high x 0.25" wide
Lava stone (ethically sourced away from the Hawaiian islands): Healing, grounding, brings emotional tranquility, relaxation and a sense of calmness
Agate: Grounds the spirit, reduces tension and stress
Each bracelet comes with a sample of our Hawaiian essential oil. Please choose at check out, otherwise one will be chosen for you!:
Gardenia
Lavender
Lilikoi/Passionfruit
Peppermint
Pikake
Plumeria
Puakenikeni
Sandalwood
Tuberose
Vanilla
White Ginger
These essential oils are also available for purchase in our 3ml amber orifice bottles, add them on! Each 3ml has approximately 60 drops of pure Hawaiian Essential Oils!
Directions: Drop 1-2 drops of your favorite essential oil or essential oil blend onto the porous lava stone bead and enjoy! Smell will last for a day or two depending on usage. Reapply as desired! Do not use essential oils directly on skin without diluting first. Our moisturizing beauty oils may be used as well in place of our pure essential oils.
Agate | Turtle | Essential oil jewelry | Essential oil bracelet | Lava bead | Hawaii | Turquoise bracelet | Diffuser | Aromatherapy