Plumeria Sugar Scrub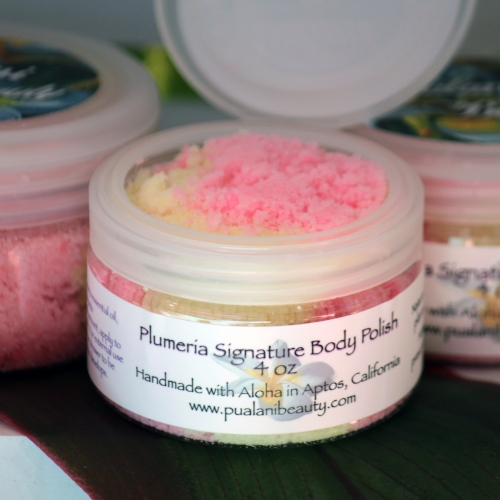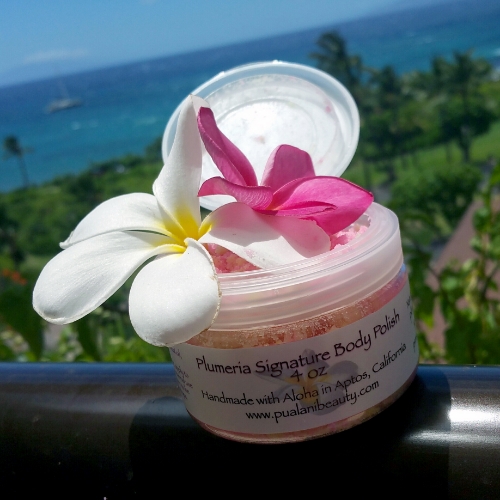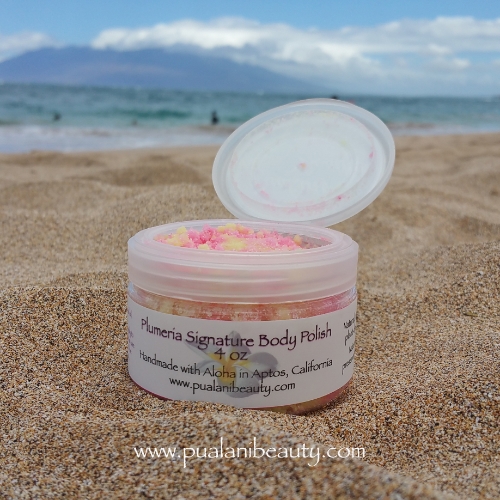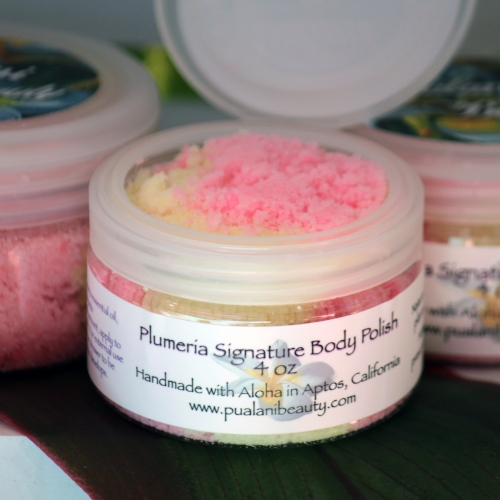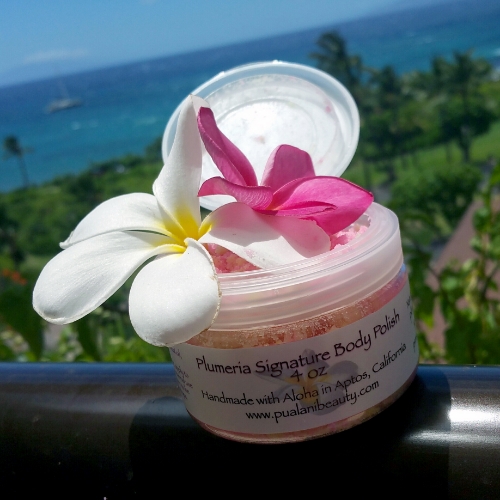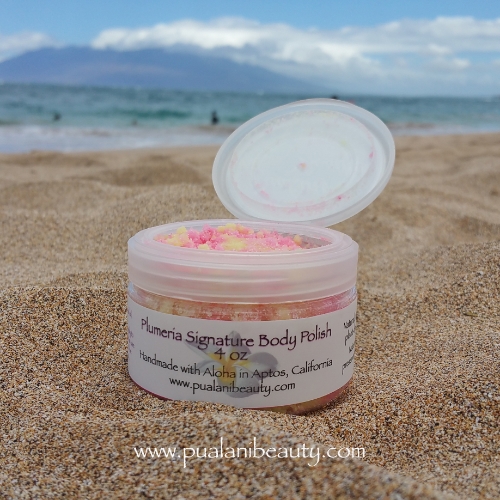 Plumeria Sugar Scrub
Our signature Plumeria sugar scrub, perfect for face and body
Cherry Blossom Konjac sponge: Natural, eco-friendly, cleansing, and pH balancing for your face and body, konjac sponges are the perfect match for our plumeria sugar polish. Our cherry blossom konjac sponge is larger than our other sponges and the perfect size to be used with your face or body. The cherry blossom konjac sponge is made from konjac root, cherry leaf extract, and pink clay.
Sizes available and pricing:
4 oz with flip top lid - $15
8 oz with flip top lid - $25
Sponge - add on 5
Gift Set: 4 oz, 8 oz, sponge, and scoop - 40
Request a scoop for free!
Why should you use Plumeria Sugar Polish?
Natural Cane Sucrose (Sugar) from Maui - Naturally cleanses, exfoliates, and moisturizes
Whipped Organic Cocos Nucifera (Coconut) Oil from Hawaii - Rich in anti-oxidants, penetrates the skin to replenish nourishing vitamins as well as moisture
Natural Tocopherol (Vitamin E) - Natural anti-aging oil, prevents the formation of wrinkles by blocking free radical damage, eliminates dull and dry skin, may assist in diminishing scars or stretch marks
Hawaiian Plumeria essential oil - Takes you to the islands with its invigorating aroma. There are therapeutic benefits for self esteem, as it inspires joy, hope, and love.
Organic Pink and Yellow Mica Colorant
Made with Aloha~ To ensure that each of Pualani Beauty's products are Naturally Hawaiian, Naturally Beautiful, Naturally You