Pualani Beauty Stretch Mark Oil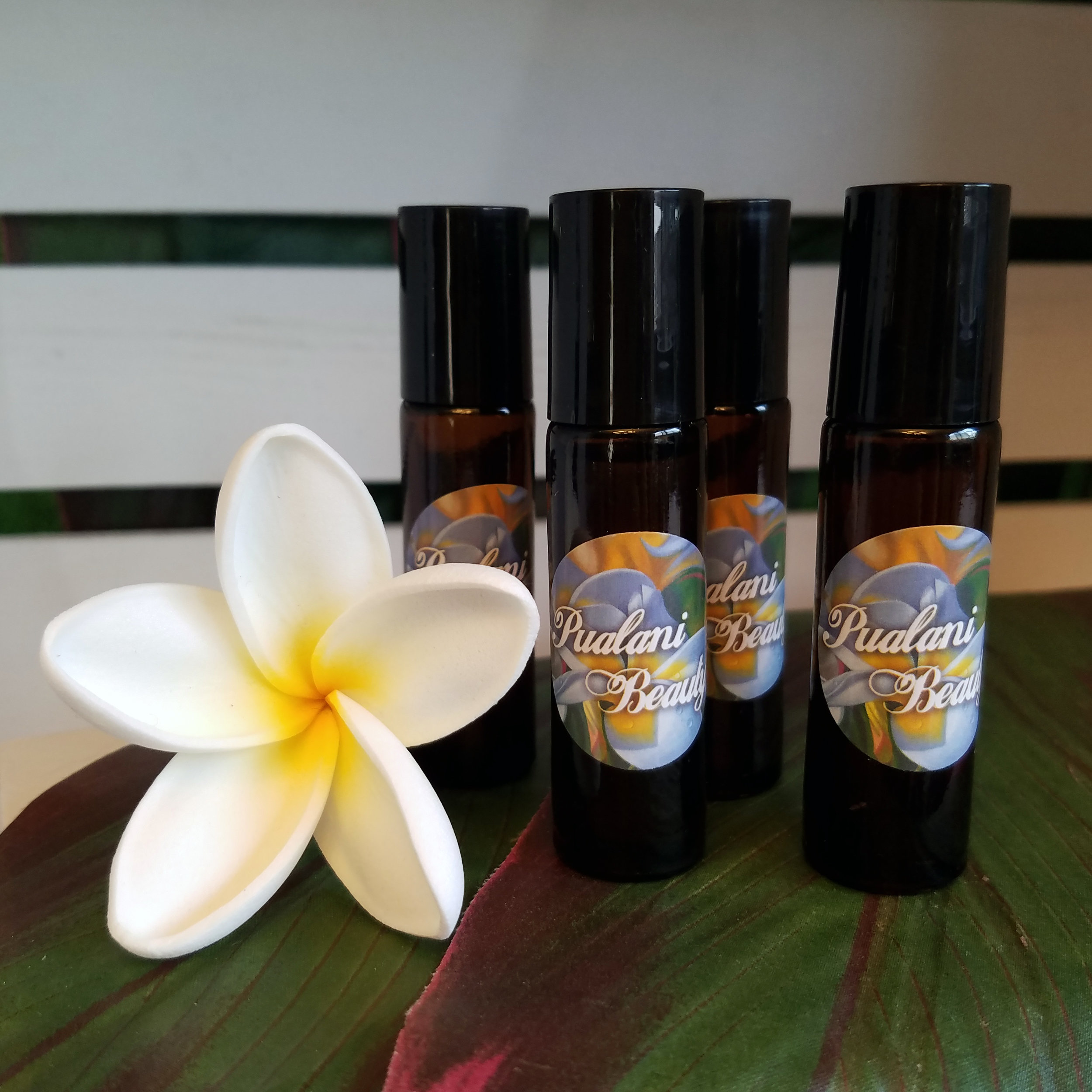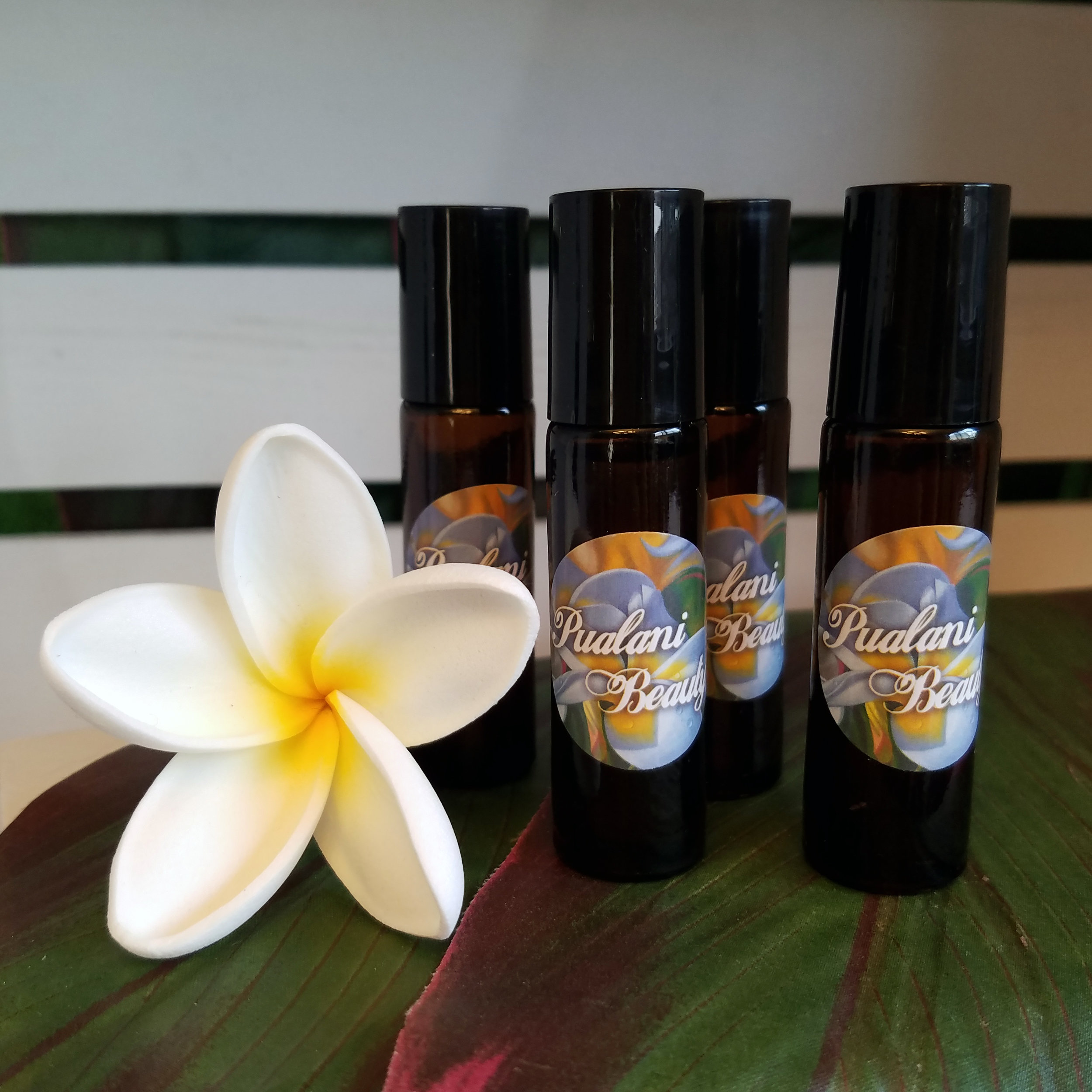 Pualani Beauty Stretch Mark Oil
Great for stretch marks on a growing baby belly for pregnant women, or anyone with stretch marks or hoping to avoid stretch marks! Made with all natural, organic, pregnancy safe ingredients
Our stretch mark oil maximizes tightening, moisturizing, and minimization of stretch marks. Great for pregnant and non pregnant alike!
Sizes and pricing:
0.33oz Roller - $18
2oz Dropper - $30
Why should you use Pualani Beauty Stretch Mark Oil?
Cocos Nucifera (Coconut) Oil* ~ Rich in anti-oxidants, penetrates the skin to replenish nourishing vitamins as well as moisture
Kona Coffee* infused Cocos Nucifera (Coconut) Oil* ~ Can help calm inflamed and red skin, antioxidants boost and protect skin from premature aging, improves blood flow and makes your skin appear more radiant and bright
Macadamia nut oil ~ Preserves skin softness and elasticity and reduces appearance of fine lines, prevents stretch marks
Cocoa butter ~ Antioxidants softens and calms skin, encourages stretch marks to become paler over time and renovate natural looking skin
Kukui nut oil ~ Contains Vitamins A, C, E, which are antioxidants known to prevent damage to skin cells
Shea butter ~ Contains fatty acids that keep your skin well-nourished and ultrahydrated. Contains high levels of Vitamins A & E which are essential for healthy, glowing skin.
Argan Oil ~ Hydrates, tightens and increases elasticity of skin, prevents appearance of stretch marks
Sweet almond oil ~ Repairs skin, strengthens and moisturizes skin
Aloe Barbadensis (Aloe Vera) Oil* ~ Acts as moisturizer, fights aging, lessens visibility of stretch marks, contains powerful antioxidants, improves skin elasticity and increases collagen production
Castor Oil ~ treats skin conditions like wrinkles, sagging skin, fine lines and acne, a natural stretch mark removal
Grapeseed Oil ~ Regenerative properties, helps skin retain its balance of epithelium cells and nerve cells, can reduce appearance of stretch marks
Rosewater* ~ Strengthens skin cells and regenerates skin tissue, tightens capillaries, maintains skin pH balance. Hydrates, revitalizes, and moisturizes the skin. Powerful mood enhancer
Calendula Oil ~ Gentle, cooling, and soothing properties
Rosehip oil ~ great source of anti-oxidants and vitamins, includes a form of Vitamin A that is somewhat similar to Retin-A, gentle on skin
Carrot seed oil ~ Reduce wrinkles and improves elasticity
Lemon oil ~ Exfoliates skin to remove dead skin cells, anti-oxidants that help fight against free radicals damaging the skin layers, contains alpha hydroxyl acids that help in stimulating collagen production, promotes growth of new skin cells and blood vessels, rich in Vitamin C that lighten stretch marks
Pomegranate Oil ~ moisturizing, keeps skin healthy, vibrant, and firms skin, boosts elasticity and regenerates skin cells
Vitamin E ~ moisturizes and promotes skin elasticity
Hyaluronic acid ~ secures moisture and creates fullness, diminishes the look of fine lines and wrinkles, plumps and smooths skin
Helichrysum oil ~ helps to improve the blood circulation and recover damaged skin
Rosemary Extract ~ rejuvenates and nourishes the skin to help increase elasticity and moisture
Sandalwood Essential oil ~ Brings calmness and stills the mind particularly in meditation. Balances dry and oily skin
Made with Aloha~ To ensure that each of Pualani Beauty's products are Naturally Hawaiian, Naturally Beautiful, Naturally You
* Certified Organic